About ADVANCED QUALITY, LLC
Owner
Tom Scroggin
Tom Scroggin has spent over three decades in the quality control industry.
He possesses multiple Quality-Profession certifications, including:
✓ ASQ - CQT, CQE, CQA & CQM
✓ ASNT Level-III
✓ RAB & IRCA Lead Auditor for Quality Systems
✓ ISO9001, AS9100, AS9120
✓ EMS Lead Auditor Certified by RAB, IRCA, & IATC
In addition to these certifications, he holds:
✓ MBA & BS Degree in Organizational Development
✓ AS Degree in Quality & Metallurgy
✓ TQM Professional Designation from UCLA
✓ UCLA's International Business & Commerce Program Graduate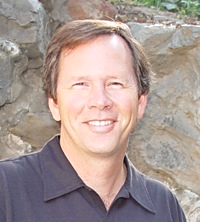 Throughout his career, Tom has worked in the aerospace, automotive, electronics, and telecommunications industries. In 1995, he was a Malcolm Baldridge Nation Quality Program Examiner for the State of California. As an ISO9001 and AS9100 auditor, Tom contracts to several registrars as a Lead Auditor, an AIEA Aerospace Auditor, and an Environmental Auditor. He is also a Skills Examiner and a certified Business Improvement Auditor.
Tom volunteers his time to the Envision program in Washington, DC, to teach business in China to American college students. He also works with the local high school as an adviser and speaker on business.
Lead Auditor
Melissa Goldsmith
Melissa Goldsmith has worked in the aerospace industry for over ten years. At a young age, she began working at a machine shop. While working for them, she developed the implementation of their quality management system. In 2009, Melissa completed the company's registration audit and execution of the AS9100 quality management system. She also finished the RABQSA Certified Lead Auditor training courses for ISO9001 & AS9100 quality management systems.
Currently, Melissa helps various companies implement new quality management systems and improve their current systems using the QMS Database.
Need A Consultant?
We are happy to recommend excellent consultants with proven track records. Contact us; we'd be pleased to help.
What Is The QMS Database?
This one software package manages all of the ISO 9001 and AS9100 requirements.
◉ What Can It Do For You?
This simple and effective management tool consolidates all those Excel spreadsheets and messy computer files into one easy-to-use system.
✔ Ensures that you meet all requirements
✔ Easy to understand instructions
✔ One person can manage the entire AS9100 system
✔ Eliminates paper forms and reports
Why Choose The QMS Database?
The QMS Database is a straightforward and efficient tool for managing all of the required records for ISO 9001, AS9100, AS9120, and other ISO-based quality systems. There are other software programs out there; however, none cover every requirement, and most are very expensive.
Our QMS Database is a single location where all your quality records exist and interrelate, enabling powerful data management for performance tracking.
The QMS Database can run on your network and allows for multiple simultaneous users.
Simple Tools For Operations
Concise instructions guide you through the requirements of each record. Dropdowns make the data choices easy. We also include template documents that aid in the development of your quality management system policies and procedures.
Yours To Customize
The QMS Database doesn't use fancy program language that's impossible to edit. It doesn't put your data out into cyber-space. It's yours and lives on your network or local computer and is completely editable by you at any time. No time to edit the QMS Database? No problem! We address every requirement with over 80 reports already programmed for you. All reports can be used in a paperless environment, printed, or emailed.
Need a calibration system? We have that covered too!
Plus, there are no "Per-Seat" fees.
Learn More About The Database
Our Quality Management System Database helps you manage and maintain required records for ISO 9001:2015 and AS9100 rev D. All records are interconnected, easy to operate, and allow data and report generation. Record management includes:
✔ Processes
✔ Management Review
✔ Document Control
✔ Training
✔ Risk Management
✔ Supplier Control
✔ Calibration
✔ Corrective Action
✔ Auditing
✔ Preventive Action
✔ Control of Nonconforming Material
Network Solutions
The QMS Database© can be shared across your network for multiple users or be used by one person. Because it is Microsoft Access, you own it and can make any changes necessary. Don't worry if you don't have experience with Access; the QMS Database comes ready-to-use with help and instructions throughout. ADVANCED QUALITY, LCC also provides on-site or remote support if required.
You Get Templates For Creating:
✔ Procedures (ISO9001:2015 and AS9100 rev D)
The QMS Database Manages:
✔ Management Review
✔ Document Control
✔ Non-Conformances
✔ Quality Objectives
✔ Improvement Activities
✔ Customer Feedback
✔ Calibration
✔ Tool Control
✔ Stamp Control
✔ Corrective Action
✔ Preventive Action
✔ Supplier Control
✔ Internal Auditing
✔ First Article
✔ Training
Create Reports
Graphs and reports are already programmed and ready to go. Just a click button! If you prefer, you can export numeric data in the QMS Database to Microsoft Excel for easy charting.
Flexibility
The QMS Database covers every requirement of ISO9001 and AS9100. If there is a section of the software that you prefer not to use, that's fine. The QMS Database is flexible and will not fail if you don't use a section.
Software
This single software runs on Microsoft Access 2007 or higher, which most computers are already running. If you don't have Microsoft Office 2007, consider updating. Don't forget; you only have to update to Access 2007.
No Microsoft Access? No Problem!
The QMS Database is a Microsoft Access application; however, you don't need to have Access. You can use our software on any computer with Access 2010 Runtime.
What Can't It Do?
The QMS Database does not replace your accounting or MRP software. The QMS Database manages suppliers but does not write purchase orders.
Preview Of Database
The layout of the QMS Database is simple to understand. Each button on the opening page takes you to the subject screen. The subject screen contains all of the forms needed to input data and all of the controls necessary to start/open any of the pre-programmed reports.
You may need to email certain forms to a customer or supplier. The QMS Database supports this function. If you're using MS Outlook 2007 or greater, the response is automatically entered into the QMS Database!
Reports needed to meet AS9100D requirements are pre-programmed and ready to go.
◉ Opening Page
The opening page is the starting dashboard for the QMS Database.
◉ Help Sections
Each section includes a help function to aid the user if they have questions. Most of the form fields include a dropdown selection or tips that pop up when you mouse over the field.
◉ QMS Processes Form
Both ISO 9001 and AS9100 require that you define your processes; this form ensures that you do this correctly. You can also print this form in a Turtle format.
◉ Employees & Training Home
Subject screens are the starting point of each topic in the QMS Database. Shown is the Employee and Training screen.
On the top of each subject screen are buttons that take you to forms where you input data.
The buttons under "Output" are redefined reports. Depending on the subject screen you're in, there are two to fifteen predefined reports.
Here, you will also find a Help button.
◉ Management Review Form
Each form includes pop-up guidance and a dropdown of data to help you complete the form.
We designed every form to cover all of the requirements of ISO 9001 and AS9100. Non-ISO 9001 items are flagged for easy understanding.
◉ Risk
The QMS Database provides three approaches to risk analysis. This example is an FMEA style to listing and rating rate. You can mitigate significant risks following planned actions.
◉ Corrective Action
The QMS Database includes several corrective action tools. Shown here are a standard CAR form, a 5-Why form, and an 8D form.
◉ Corrective Action Report
You can generate reports from the data you enter on the various forms, which fit on 8.5x11 paper. You can also email some reports.
Depending on the data type (numeric), you can export the data to Microsoft Excel.
You can email forms using Microsoft Outlook 2010(and higher) to people outside your company.
◉ 5-Why Linked To Corrective Actions
◉ Process Definition
You must define each process of your QMS. This form helps to get this done correctly.